SQE in the Press 
For Immediate Release: October 27, 2016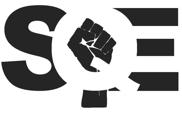 NEWS FROM STUDENTS FOR QUALITY EDUCATION
Contact: Gloria Juarez (323) 425-5285, grm92@live.com; Karen Guzman, (760) 481-5529 (bilingual), guzma047@gmail.com;
Media Advisory
CSU Students for Quality Education stage 'die-in', hold news conference to denounce proposed tuition increase
CSU Dominguez Hills — At 1:00pm Monday, Oct. 31 (PST), students will be holding a die-in to raise awareness about the serious impacts the privatization of higher education by the Board of Trustees, is causing on our state university students. The die-in will be followed by a news conference where students will announce their plans to shut down Chancellor White's plans to increase tuition by 5%.
Members of the campus and local news media are invited to attend:
Student 'Die-in' and news conference @ 1:00pm (PST)
North Lawn in front of LSU
CSU Dominguez Hills
http://www4.csudh.edu/campus-map-directions/campus-map/
BACKGROUND
The CSU Board of Trustees will discuss raising tuition for students across the California State University system during its Nov. 15-16 Trustees meeting.
Between 2002-2012, tuition in the CSU went up 283%, making this generation of CSU students pay more for their education than ever before in history. This year marks the end of a CSU statewide tuition freeze that students fought for, and Chancellor White has already suggested a 5% tuition increase.
Students are already suffering from homelessness, hunger, and fair access and affordability to their higher education; tuition increases are not an option, as students and members SQE are advocating. The group is set to stage a die-in and hold a news conference, where they will announce plans to shut down any plans to increase student tuition that will force more students to drop out of college. They are calling for a movement that says "Enough!" with the privatization of higher education; students deserve free and quality higher education in California.
SQE also has launched an online effort to share stories from students, using Facebook, Twitter and the SQE site to help students unite in the fight against tuition increases. Students, faculty and community members can submit their story at http://csusqe.org/dearbot/ and follow the conversation on social media using #DearBOT, #TheWalkingDebt, and #ReclaimTheCSU.
ABOUT STUDENTS FOR QUALITY EDUCATION (SQE): Students for Quality Education (SQE) is a statewide student coalition, with eighteen chapters throughout the California State University system. SQE believes education should be accessible and affordable to all students. Formed in 2007-2008 to build a student movement for educational rights in public higher education, they work closely with the California Faculty Association to #ReclaimTheCSU.
###
July 17th Board of Trustees Meeting
SQE attended July's Board of Trustees meeting to speak out against the degrading conditions we as students are forced to face. We condemned the CSU's proposed sustainable financial model, we highlighted the need for access to food and shelter on all CSU campuses using evidence from the recently released report on CSU homelessness, we seared the Board for approving raises for CSU executive leadership, and we offered innovative ideas for fixing our budget problems. Here are the speeches that were given by Liz Sanchez, Marvin Morales, and Mick Bruckner respectively.
Liz: 
Today I am here to bring forward an important issue that has been haunting hundreds of students including myself. Last year I learned a very important lesson – don't put all your eggs into one basket. I was working part time – less than 20 hours a week – and going to school full time. Out of the blue, I suddenly lost my main resource of my own survival. Lets just say divorce sucks; which I'm sure we can all agree to that.
Well I can tell you that times became tough for me, and you'll probably nod your heads and agree that what I have gone through is tough. However, I don't want your sympathy and recognition, I want you to empathize and to take action. I want you all to feel what I have suffered and to know you are part of the problem.
Now I am one hell of a good student. I am a student that busts my ass to achieve this so called American dream that all of you have not made easy for me. I am a student who has graduated with honors, I repeatedly have acted as a board member for multiple clubs, I have and continue to work on my graduate research, I have recently campaigned and won a student government position at CSUF, and through all this effort to be a good student I now work 3 different jobs to make sure I can pay my bills and rent. Again I am sure you all want to pat me on the back and say "see you just have to work hard and it all pays off". I don't want that because I know that at first hand that no student should experience what I experienced.
Have any of you slept in your car? Have any of you changed your underwear in the school parking lot? Have any of you been terrified of being raped or assaulted because you are sleeping and changing in your car? Have any of you had to ask friends for a place to sleep? Have any of you had to go to a University and ask for handouts? I have. And I met others like me. I met more students than I should have that they too were sleeping in their cars, hotels, and to what felt like a never ending couch crashing journey. And through all of this – we were expected to get our homework done, be active happy students on campus, and praise our administration and the good ol' tuffy titan of CSUF. I will state that I am not proud of the CSU system.
You're all rich. And why are you rich? You are rich because we, along with the citizens who pay their taxes, we pay our tuition and fees. And you bank off of our hardworking money. These universities are goldmines yet very little is provided to the student. At one point, I hadn't showered for an entire week and I went to out administration to see if anyone could help me get a towel. You know what they did? They said they could get me a towel through our newly built gym, but they wanted to charge me for the towel. I went back and stood by my car in my own filth. I was angry. I was angry because the president of my university, Mildred Garcia, has a free home and a free car, while myself, who is considered nothing in this university class system, had to fight through so much pain.
Now we are aware of the findings of the recent study on displaced and food insecure students. We are aware that that the CSU's vary when offering assistance to such students. As a CSUF student, I would say my campus is among the worse, and they are not being held accountable for this. Now I understand that it is your jobs as the CSU board of trustees to oversee policies, prioritize and to accomplish the goals set for the csu system. And from my understanding, you are all being paid very well pretending like you all are. The way I see it, none of you would have a bed, walls, or a roof over your heads if it was not for the students. So technically you are all living in our homes, the people's homes. SO in order for you all to keep your homes, we demand that you take action and hold the universities accountable for caring for their students – mentally, physically, and financially. If you see that you are unable to do this, then please get our homes because I know plenty of people that could use a home themselves.
Marvin: 
My name is Marvin Morales, and I'm a student intern of students for quality education; we believe that everyone should have a right to an affordable, accessible, and quality education. We come to every single Board of Trustees meeting to come grieve our ongoing struggles as students, only hoping that you all would actually listen to us, but clearly that's not what is happening. Tuition has not gone up for the last couple of years, but students fees have, which comes back the the students having to pay more each year. More fees means that the chances of everyone to actually attend college decreases. It is sad to see that there is so much potential out there in our communities and their dreams of creating a better future for themselves are slowly diminishing day by day. Higher education is now the only way to make it in this world, and for people like you to ruin people's futures just so that you all can get a salary increase every few months or add another administrator to our school, it is unacceptable. Getting higher education is supposed to be help us move forward in life and with all the expenses, we're taking five steps backwards. We do not need any more fee increases because that is only a band-aid solution that will quickly fall apart. It is no secret that California is low on funding for our schools, but the increasing of cost is still falling on the shoulders of the students and their families. There needs to be a reform in our state budget and policies, you all have much more direct contact with our state legislators and it is your responsibility to secure funding for our schools. As of recently, you've been failing to do so by getting the funding from the students and in the end, the CSU system should be funded by the state and not its students.
Mick: 
"Student Success". I hear a lot about that. I hear y'all talk about maximizing it, and institutionalizing it, and investing in it, and reflecting on it–but how are you defining that? Because if you define it as improving graduation rates, or providing more tenure-line faculty, or increasing standards for academic freedom, or creating an accessible environment, or providing enough food and shelter for your students to survive on, "Student Success" is not the word you should be using to describe what you have done with those areas within our university system.
On my campus, tuition has risen 283% since 2000, the ranks of full-time tenure track professors fell by 2% over the last decade, and the pool of part-time adjunct faculty have increased by upwards of 50%–all the while, student debt has surpassed the trillion-dollar mark in the United States. We are hemorrhaging our state's most marginalized student populations, and allowing it to happen. President Armstrong, our Campus has seen a net decrease to below 1% of our students identifying as African American over the past decade. Less than half of CSU campuses offer food and housing programs, and only 15 percent are proactively seeking out students who need help. All the while, Chancellor White is busy pursuing pet projects like switching out of state tuition to "Market-based" and simultaneously displacing undocumented CSU students not accommodated under AB540, or receiving an $8600 raise from this Board of Trusttees this year. This did not happen on its own, or merely because of "budget cuts".
I know we are not supposed to be talking about the Sustainable Financial Model today, but I feel the need to address the numerous flaws I see in it, and many of the plans that were discussed today.  The sustainable financial model and many of the CSU's recent fundraising tactics systematically allow CSU leadership to restructure our university into a pawn serving the interests of the wealthiest and most powerful on the planet. Why are we resorting to such trivial and inequitable solutions for funding our University–the private sector? Why are you allowing the same corporate structures that have allowed our university to slip into the confines of crisis be our fairy tale knight in shining armor? We know that will not work.
The private sector mechanisms, enterprises, and structures proposed in the latest draft of the Sustainable Financial Model threaten the very existence of academic freedom, intellectual autonomy, and equitable access within our university system. This is because corporate influence over public higher education has become a tightly controlled, meticulously executed, apparatus that seeks to radically restructure state and federal governments and prioritize the corporate elite's bottom line over the public's best interest. Corporate influence over the CSU is ingrained–it is a cycle.
Why aren't you vehemently speaking out against the politicians that pass laws that save California corporations and their beneficiaries billions of dollars per year? For example, proposition 13 has been used in California by wealthy corporations to reap the benefits of a law intended to help private citizens, namely the elderly, fight increasing inflation rates while on fixed incomes. The law allows Corporations to freeze their property tax rates for the year they purchased the property–saving corporations upwards of 8 billion dollars a year, and lowering the average tax rate far below what the average Californian is required to pay. Or, in another example, why don't you speak out and use your influence to stop corporations that have spent tens of millions of dollars campaigning against proposition 30, which provides massive amounts of funding–and untapped political potential–for public higher education in California? Or In another example, why don't you speak out against people like John Fischer, CEO of Gap, who gave $18 million to a PAC that campaigned against prop 30. The PAC was closely affiliated with Governor Brown's wife–who, along with her husband, have claimed to strongly defend public education in the state–but have they? We are a massive higher-learning education institution with huge influence over state decision making–it's time to flex our muscles.
My point is this–the same corporations that you propose the CSU work with in the coming years to promote "student success" and access, are the same corporations benefiting and profiting billions of dollars off of the State of California denying potential increased access to the CSU.
If we ever want to dig ourselves out of this Reagan-induced rut, we cannot think like him. We have to find innovative solutions that don't increase tuition even more than it already has been–I get that institutions of this size take time to transform, but it's time to turn this janky ship around, and start working towards more transformative, and accessible solutions–and yes, I do mean working towards more affordable, even free, tuition. It's what the State of California needs. It's what the State of California wants.
Thank you for your time.